Dr. Fjola Helgadottir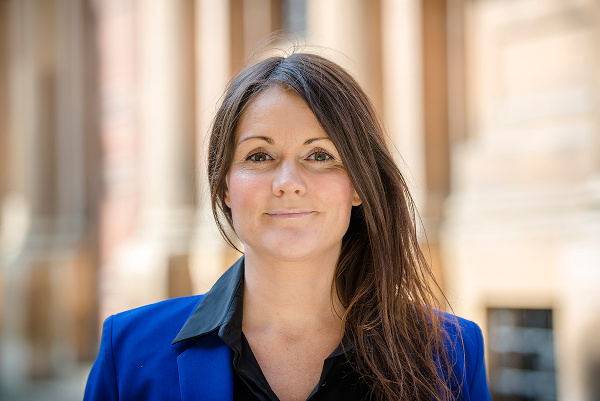 Dr. Fjola Helgadottir has worked as a clinical psychologist all over the world, and has been registered in Australia, the United Kingdom and Iceland. From 2011 until 2014 Dr. Helgadottir was a Senior Research Clinician in the Department of Psychiatry at the University of Oxford. She worked with a team of leading experts in the fields of depression and eating disorders to develop clinician training programs.
Dr. Helgadottir completed her Ph.D. in 2010 at the University of Sydney in Australia, for which she was awarded the prestigious Tracy Goodall Early Career Award for Research Achievement. After completing her clinical training, Dr. Helgadottir ran a successful private practice in Sydney from 2008 until 2011. She has extensive experience providing CBT for mood disorders (depression and dysthymia) and anxiety disorders (social anxiety disorder, anxiety related to stuttering, generalized anxiety disorder, performance anxiety, and OCD). She also has experience in dealing with the stresses associated with health related problems (fertility problems, cancer, and chronic pain), marital problems and eating disorders. Fjola is passionate about using the latest evidence-based techniques in her clinical work.
Dr. Helgadottir relocated to Vancouver, BC, Canada in 2015. She worked at the Vancouver CBT Centre (founding her own company Dr. Fjola Helgadottir Psychology in 2016) where she specialized in obsessive compulsive disorder, generalized anxiety disorder, fertility related issues, social anxiety, panic disorder, stuttering, eating disorders/body dysmorphic disorder and more. Dr. Helgadottir has been a registered psychologist in Vancouver, BC since 2016 and has been a licensed psychologist in Iceland since 2008 and now has the title of Clinical Psychologist in Iceland (previously also in the UK and Australia). In 2018, Dr. Helgadottir moved to Iceland for 2 years and started a CBT practice in Iceland (Hugræna Atferlisstöðin í Reykjavík).
Currently Dr. Helgadottir divides her time between clinical practice and research. Dr. Helgadottir conducts research with AI-Therapy in collaboration with several universities (University of British Columbia, University of Sydney, University of Regina, University of Technology of Sydney and Reykjavik University). Dr. Helgadottir has been developing Overcome Fertility stress since 2013. However, in 2021, Rakel Rut Björnsdóttir is conducting a feasibility study of this program. Click here for more information on this study.